Alpha Phi Alpha Fraternity, Inc.
Alpha Alpha Lambda Chapter, Inc.
Founded October 13, 1926
CELEBRATIONS IN STAINED GLASS
Alpha Kappa Alpha member, internationally renowned African American artist and long-time professor of art at Howard University, Lois Mailou Jones (1905 – 1998) produced the "Founder's Window" at Rankin Chapel, Howard University.
The stained glass installation was unveiled at Alpha Kappa Alpha's 70th anniversary celebration in 1978.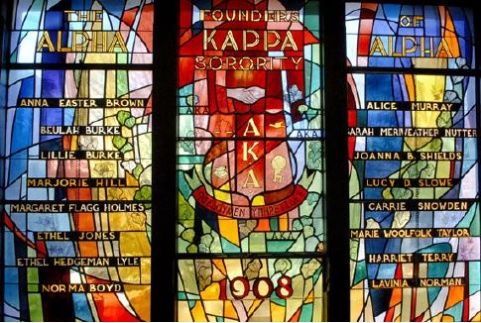 During their 100 year anniversary celebration and National Convention in 2013, Delta Sigma Theta Sorority stained glass was permanently enshrined in the historic Andrew Rankin Memorial Chapel.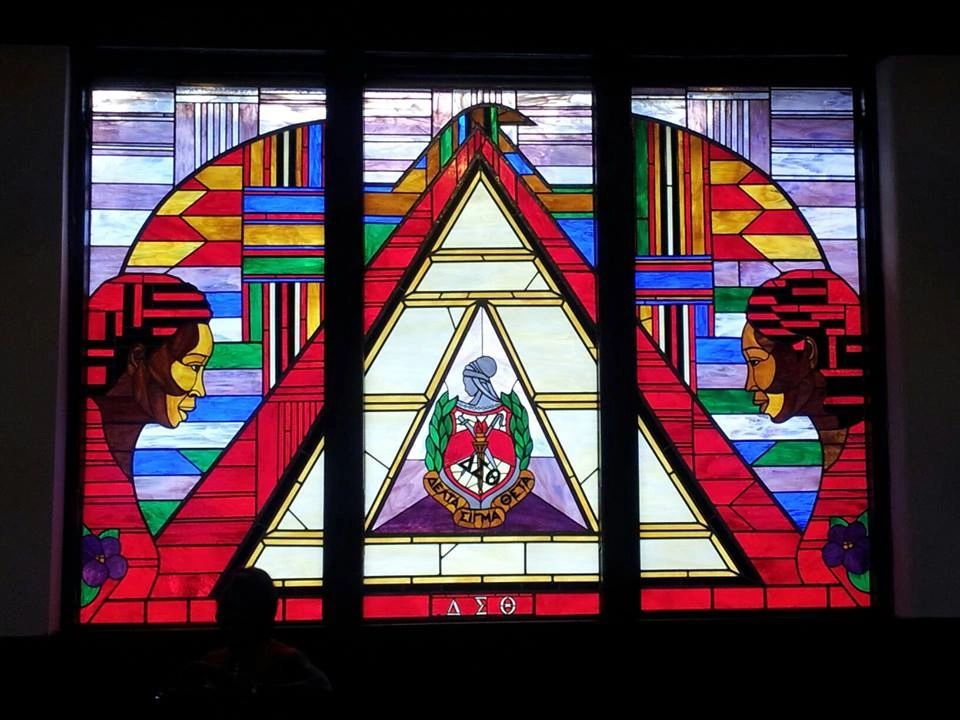 In the early 1920's, the Ku Klux Klan challenged the Butler University policy of admitting students of color. True to the cause of freedom and equality, Butler maintained its policy of serving the Black community by offering adult education classes. On November 12, 1922, seven Butler students founded
Sigma Gamma Rho Sorority, Inc.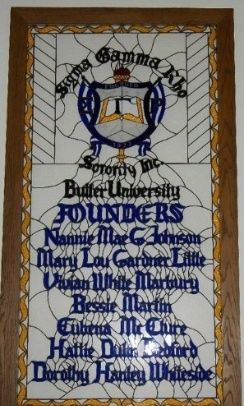 A commemorative stained glass window is located just outside the tower room at the south end of Atherton Union Hall at Butler University, as well as decorative bricks on the right side of Atherton.