2016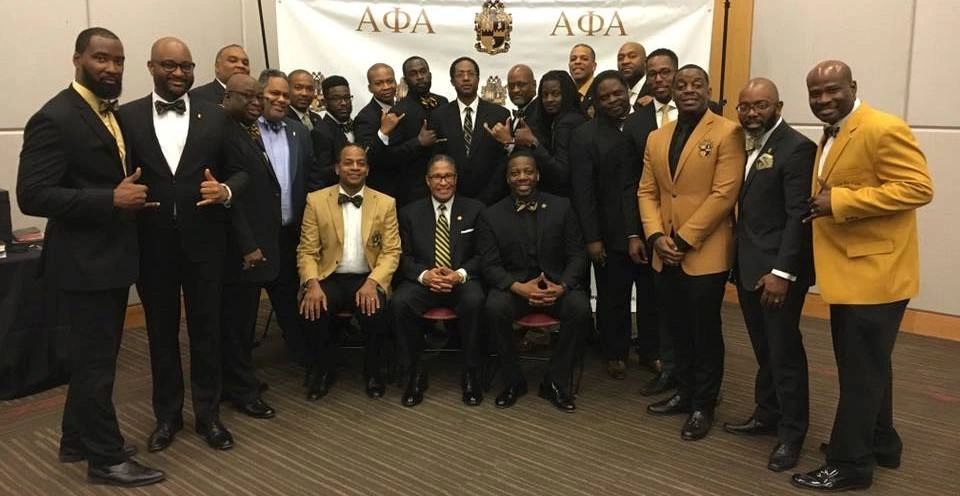 President
Bro. Horner Williams


Immediate Past President
Bro. Mark Smith


Vice-President
Bro. Alvin Bell

Corresponding & Recording Secretary
Bro. David Campaña

Treasurer
Bro. Fred Davis


Financial Secretary
Bro. Michael Stokes


Chaplain
Bro. Jesse Branson

Sergeant at Arms
Bro. E. Morillo

Parliamentarian
Bro. Brian Agnew

Historian
Bro. Larry Crump

Associate Editor of the Sphinx
Bro. Leonard Robbins

Chapter Dean / IMDP
Bro. Paul Murdock

Director of Educational Activities
Bro. Dele Oladapo

Alumni Advisor to Iota Rho Chapter
Bro. Anthony Mack
Alpha for Life
stands for:
The Business of Alpha
Efficient Chapter Meetings
Timely Committee Reporting
Financial & Personal Accountability
Open & Honest Communication
Honoring our Constitution & By-Laws
Our Brand
A District, Regional and National Voice

The Brotherhood of Alpha
Remaining True to our Ritual
Social Activities
Personal Fellowship & Networking
Brotherhood Care
Honoring Wives & Partners
Strengthening Iota Rho Chapter
Supporting Alpha on the College Campus

Alpha in the Community
National Programs
Mentoring
Fundraising
Scholarship Awards
Recognizing Community Leaders
Expressing our Faith
Living our Precepts Everyday

ΑΦΑ
Alpha Alpha Lambda
2015 Eastern Regional Convention Host Chapter
Newark, New Jersey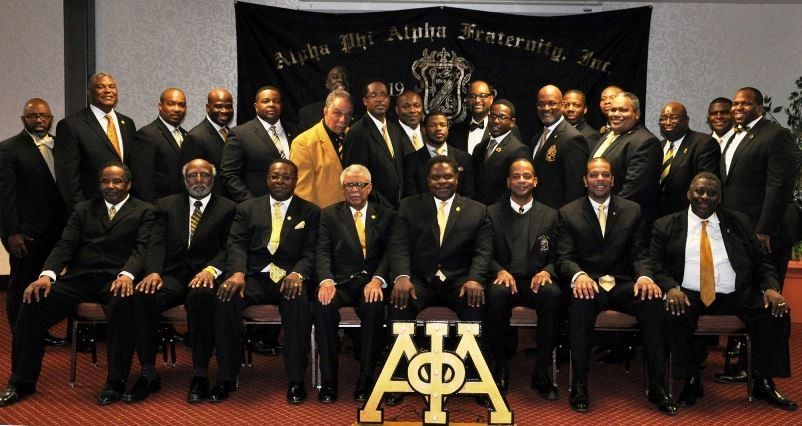 Dear Brother:

As active and financial members, we strive to live the guiding precepts of Alpha for Life everyday.

All things considered, as an undergraduate student at Tufts University near Boston, I didn't have the time, treasure or talent needed to be a member of Alpha Phi Alpha Fraternity, Inc. Driven by a desire to witness the Centennial Celebration and recognizing the need to start the process a few years ahead of the 100 year Anniversary; nearly 20 years after finishing college, I finally had the time, treasure and talent to apply for membership and was initiated into the Fraternity in 2004.
Over the years, I tried to be a worthy part of noble A Phi A. True to our Alpha Spirit, tired moments found me a delightful treat, hours of sorrow a shrine of understanding, education, health, music, encouragement, sympathy, and laughter truly shaped the Alpha experience.
For four years the honor of serving as Vice President of Alpha Alpha Lambda Chapter, brought me in closer contact with chapter operations and provided a deeper understanding of Brotherhood. Since 2015, your enduring and steadfast support is needed once again, in order to continue to move onward and upward as Chapter President.
Alpha for Life